Effective quality management for continual success
Optimized corporate processes
Increased efficiency and reduced costs
Improved customer satisfaction
Systematic handling of corporate know-how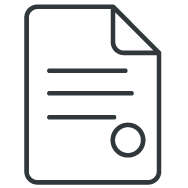 What is the ISO 9001 standard?
The development of the quality standard and its contribution to value generation has been closely linked with the history of DQS in the United States. DQS Inc. was formed as a strategic partnership between Underwriters Laboratories (UL) and DQS (Germany's first certification body). The current version of ISO 9001:2015 is available from the ISO website.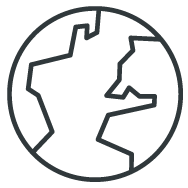 Who is ISO 9001 certification appropriate for?
Clear processes and defined responsibilities make systematic quality management (QM) the cornerstone of successful companies in the United States as well as round the world. An effective and comprehensive QM system is fundamental for continuous performance improvement and leads to more efficiency and reliability.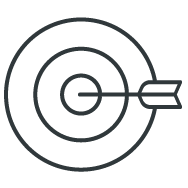 What makes effective quality management useful for my organization?
With the ISO 9001 standard, top management is strongly involved in the responsibility for the quality management system. The focus of the QMS is on the environment of your company. In addition, there is an intensive consideration of risks and opportunities, which reveals a considerable potential for improvement in corporate practice. ISO 9001 follows the so-called "High Level Structure" (HLS). This basic structure is based on the uniform use of outlines, terminology and definitions in all modern ISO management system standards. This makes it easy to integrate additional standards into an existing management system, for example ISO 27001, ISO 14001, ISO 50001 or ISO 45001.
Why do I need a quality management system according to ISO 9001?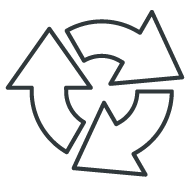 How long is an ISO 9001 audit?
The basis for planning is the IAF (International Accreditation Forum) binding document for determining audit duration, IAF MD05. With our planning, you therefore always know what to expect, and when. As an expert, accredited certification body, we aim to serve through exceptional competence and innovative solutions. Please contact us for more information.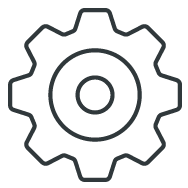 How does ISO 9001 certification work?
Once all requirements of ISO 9001 have been implemented, you can have your management system certified. At DQS Inc. in the United States, you will then go through a multi-stage certification process. If a certified management system is already established in your company, the process can be shortened.
In the first step, you will discuss your company, your quality management system and the goals of your ISO 9001 certification with us. On this basis, you will promptly receive a detailed and transparent offer, tailored to your individual needs.
Project planning can be useful for larger projects in order to plan schedules and the performance of audits for sites or departments. In addition, a gap assessment offers the possibility to identify strengths and improvement potentials of your quality management system in advance. Both services are optional.
The certification audit starts with a system analysis (stage 1 audit) and the evaluation of your documentation, objectives, results of your management review and internal audits. This determines whether your management system is sufficiently developed and ready for certification. In the next step (stage 2 system audit), your auditor assesses the effectiveness of all management processes on site, applying the ISO 9001 standard. The audit result is presented at a final meeting. If necessary, action plans are agreed upon.
After the certification audit, the results are evaluated by the independent certification board of DQS. You will receive an audit report documenting the audit results. If all standard requirements are met, you will receive the ISO 9001 certificate.
With a view to continuous improvement and the ongoing effectiveness of your quality management system, on-site audits of key components of your system are conducted at least once a year to identify potential for improvement.
An ISO 9001 certificate is valid for a maximum of three years. Recertification is carried out well in advance of expiry to ensure continued compliance with the applicable standard requirements. Upon compliance, a new certificate is issued.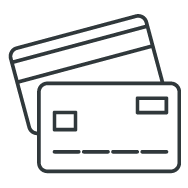 How much does ISO 9001 certification cost?