An ISO 14001 Environmental Management System in the United States
Enhanced environmental protection
Efficient risks and opportunities identification
Increased legal compliance
Mitigated environmental risks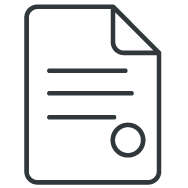 Defining Environmental Management with ISO 14001
ISO 14001's requirements are designed to be adaptable and are applicable to companies of all sizes and industries in the United States and globally. Furthermore, they can be adapted to diverse geographical and cultural circumstances. A crucial aspect of this standard centers around "compliance obligations". These obligations are commitments that a certified company establishes based on their evaluation of opportunities and risks related to environmental aspects, objectives, and voluntary commitments.
The international standard follows the so-called "High Level Structure" (HLS), marked by consistent outlines, terminology, and definitions. As a result, ISO 14001 certification can be combined with other certified standards in an integrated management system such as ISO 9001 (quality management) or ISO 50001 (energy management). You can view the ISO 14001:2015 on the official ISO website.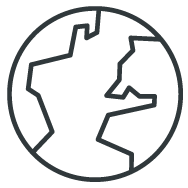 How can your organization benefit from an ISO 14001 certification in the US?
These benefits include:
Enhanced Customer Confidence: reliable environmental management fosters increased customer trust.
Continuous Environmental Performance Improvement: ISO 14001 drives continuous advancements in environmental performance.
Legal Compliance: A systematic approach helps you adhere to legal and regulatory requirements.
Risk Mitigation: Early identification can help mitigate potential hazards.
Cost Reduction: Proactive measures can help save on costs.
Resource and Energy Savings: Efficient use of resources can conserve energy.
Achievement of Environmental Objectives: Make progress towards environmental goals within your organization.
The latest 2022 ISO Survey indicates that around 530,000 companies and organizations around the world have their environmental management systems certified to ISO 14001 (source: ISO Survey 2022). This is an increase of 26% from the previous year. This certification demonstrates their commitment to protecting the environment and ensuring legal compliance in the respective countries.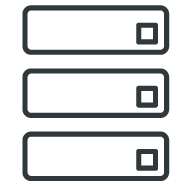 Navigating ISO 14001 requirements in the United States
Additionally, your company must identify the legal and regulatory requirements relating to your activities, products, and/or services. Next you must translate these "obligations to act" into internal directives, and regularly monitor compliance.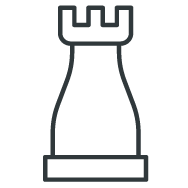 What are the opportunities and risks associated with ISO 14001?
For a transparent risk classification, designating risks as "high", "medium" or "low", requires the establishment of objective and clear assessment criteria. Based on the opportunities and risks, companies in North America and beyond can use ISO 14001 to determine new areas of action in environmental protection. This enables the development of strategies to effectively address the ongoing challenges presented by advancing climate change.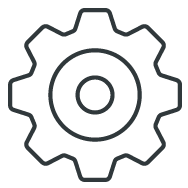 What are the steps for achieving certification with DQS Inc.?
Upon applying for an ANAB accredited certification according to ISO 14001 with DQS Inc., you will embark on a multi-stage certification process. For organizations with an existing certified management system, the process can be expedited.
Together, we will define the goals associated with certifying your management system according to ISO 14001. This initial information exchange is essential to provide you with a comprehensive and transparent quote, customized to your organization's unique requirements.
After a contract is signed, we will develop an individual audit program and the audit schedule for all involved company departments and locations. Optionally, we can conduct a gap assessment as a first performance evaluation. A DQS auditor will examine whether your environmental management already covers all standard requirements.
The ISO 14001 audit starts with a stage 1 audit, focusing on the evaluation of your documentation, objectives, results of your management review, and internal audits. This allows us to determine whether your management system is adequately developed and prepared for certification.
In the next step, stage 2 system audit, your auditor assesses the effectiveness of all management system processes on site based on observations, interviews and reviews. The audit result is presented at a final meeting. If necessary, action plans are agreed upon.
Based on the certification audit, an evaluation of your environmental management system takes place, which results in a report. Once your company has fulfilled all standard requirements, you will receive the ANAB accredited ISO 14001 certificate.
A surveillance audit will be performed annually to ensure that your company continues to meet all of the requirements for ISO 14001:2015. This guarantees our support for the continuous improvement of your management system and your business processes.
A certificate according to ISO 14001 is valid for three years, and we will complete the recertification process before your current certificate expires. This ensures that all requirements of the standard are met on a permanent basis. If all requirements continue to be met, a new certificate is issued.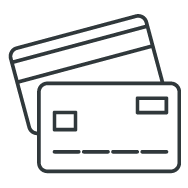 What does ISO 14001 certification cost?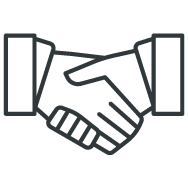 Why should your organization choose DQS?
Personal, smooth support from our US-based experts with international resources
Individual quotes with flexible contract periods with no hidden costs
ANAB accredited certificates with international acceptance