Ensuring human rights in the supply chain with a social audit
More transparency for the entire supply chain
Compliance with human rights duty of care
Minimize liability, protect your reputation
Demonstrate compliance with corporate duty of care
A social audit covers more than just social aspects
Various auditing standards are used to conduct social audits. Regardless of the standard in question, experienced auditors usually check the following aspects on site in the factories and production facilities:
Working conditions: Under what conditions are products or raw materials processed? Are the workers paid a fair wage?
Occupational safety: Does the manufacturer adhere to the applicable safety standards for their employees? Do the established safety standards meet the demands of the customers?
Human rights: Are there adequate procedures to exclude child labor? Are all workers treated humanely? Do they have the right to breaks from work and vacations?
Environmental protection: Does the supplier take precautions to protect the environment? Are sustainability criteria applied in production?
Compliance: Are precautions taken by suppliers to combat corruption? Are anti-corruption measures implemented?
The auditors obtain answers to these questions on site during the audit. For this purpose, interviews are held with employees. Important documents such as salary slips, work schedules and other documents are also checked. In order to be able to classify occupational safety, machines and the entire technical infrastructure of the suppliers are also inspected.
Important standards for conducting social audits
Important standards for social audits include:
Responsible Business Alliance (RBA)
Together for Sustainability (TfS)
Aluminum Stewardship Initiative (ASI)
Farm Sustainability Assessments (FSA)
SA8000
Sedex SMETA
In addition to these standards, social audits can also be conducted on an individual basis for each company or business unit.
Each social audit, regardless of the audit standard applied, considers environmental compliance, ethical guidelines as well as social practices among all stakeholders involved in the supply chain. The aim of the audit is always to create a holistic picture and understanding of the conditions on site. After established routines, so-called "follow-up" audits may follow to ensure that the certified standards continue to be met.
Competence of our auditors
Membership APSCA: Professionalism and Acceptance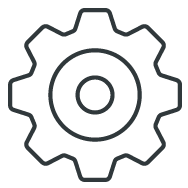 In the first step we exchange information about your company, your management system and field of activity in a personal meeting or by e-mail. Since the duration of the audit depends on the size and complexity of your company, we need some information from you, such as the number of employees. On this basis, you will promptly receive a detailed and transparent quote, tailored to your individual needs.
A pre-audit offers the opportunity to check compliance with the standard requirements in advance and to identify potential for improvement as well as strengths. Especially in the case of initial certification, it may be useful to obtain the evaluation of a qualified DQS auditor during or after the implementation of the standard requirements.
Many standards also include a self-assessment, where your company receives a digital questionnaire and provides information about relevant company policies, processes, risks and opportunities. This self-assessment serves as a risk assessment and helps the auditing team prepare for the audit.
This is followed by an on-site audit, in which we at DQS check your information for compliance with the standard's criteria. At the same time, our auditors record any deficiencies and develop a concept with you to implement the identified potential for improvement through suitable measures.
A detailed report is produced from the findings of your audit. This enables you to provide your customers with insight into the audit results and thus demonstrably meet their requirements. If and when a next audit should take place usually depends on the requirements of your customers. For some standards, a certificate can also be issued.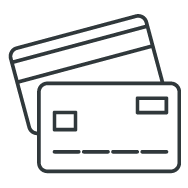 What does a social audit cost?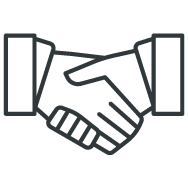 Your advantages of social audits by DQS