The verification tool for the assessment of sustainability management systems
Guidance for establishing and maintaining a sustainability management system
Comply with retailers' sustainability requirements
Increased trust among business partners and customers
External confirmation by an internationally recognized verifier
Guidance for establishing and maintaining a sustainability management system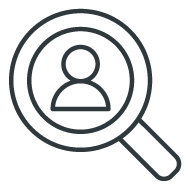 For whom is the IFS ESG Check suitable?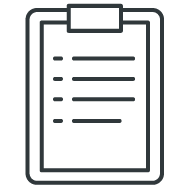 How does the IFS ESG Check work?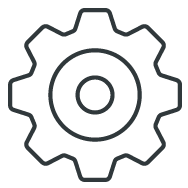 This is how the IFS ESG Check works
The company has to fill in a self-assessment and in this context has to deal intensively with many aspects of sustainability and their implementation in the company.
The completed list must be sent to the auditor at least fourteen days before the verification audit. Please note: The more thoroughly the list is completed, the faster the verification can be performed.
If the company has chosen the additional carbon footprint module, the calculation of the carbon footprint must take place before the verification audit.
Once your company is ready, an audit date will be set with you and approved auditors with the required competence and experience in your industry will be selected. During the verification audit, our auditors will review the documentation and data presented in the self-assessment. Interviews with selected personnel are also conducted. Excluding additional modules, the audit is scheduled to last two to four hours. In a final meeting, your auditor will provide you with a detailed presentation of the results. The audit can be conducted on-site or remotely.
The result of the verification audit is measured in points. The total number of points results in a final score, ranging from A to E, reflecting a final result: from beginner to intermediate to advanced. This system promotes the continuous improvement process and gives the company the opportunity to improve its results year after year.
The results in the different modules of the IFS ESG Check are independent of each other. The results of the IFS ESG Check have no influence on other IFS certificates.
The verification audit and its results are evaluated by the independent certification board of DQS, which decides on the issuance of the confirmation letter. The results of the IFS ESG Check are documented in a report and an improvement action plan is issued. The action plan must be implemented within a maximum of 4 weeks after receipt and sent to the auditor. The implementation of the measures will be checked during the next ESG check. Customers also receive a confirmation letter with a validity period of one year.
After one year, the validation of the confirmation letter expires and a re-audit must take place.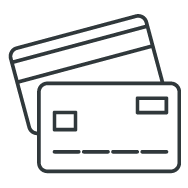 How much does the external verification of the IFS ESG check cost?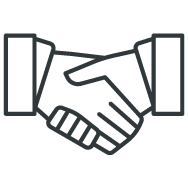 Why should companies have DQS verify the IFS ESG Check?