Environmental management system according to ISO 14001
Optimization of operational environmental protection
Systematic identification of risks and opportunities
Greater legal certainty and reduced environmental risks
Strengthening of competitiveness
What is environmental management according to ISO 14001?
The standard requirements of DIN ISO 14001 can be applied not only to any company size and industry, but also to different geographical and cultural circumstances. A core area of the standard are the so-called "compliance obligations". These are binding obligations that the certified company determines itself. This is done on the basis of an assessment of opportunities and risks relating to environmental aspects, environmental targets and voluntary commitments.
The internationally recognized ISO 14001 standard follows the so-called "High Level Structure" (HLS). This basic structure is based on the uniform use of outlines, terminology and definitions. In this way, ISO 14001 certification can be combined with other certified standards in an integrated management system - for example with ISO 9001 (quality management) or ISO 50001 (energy management). The German standard DIN EN ISO 14001:2015 is available from Beuth Verlag.
What are the benefits of ISO 14001 certification for which companies?
These include:
Increased customer confidence through reliable environmental management
Continuous improvement of your environmental performance
Secure compliance with legal and regulatory requirements through a systematic approach
Risk prevention - early identification and minimization of potential hazards
Cost reduction through proactive, forward-looking action
Saving resources and energy
Achieving environmental goals within your company
Currently, around 350,000 companies and organizations around the world have had their environmental management system certified to ISO 14001 (source: ISO Survey 2020).
Important requirements for ISO 14001 certification
In addition, your company must identify the legal and regulatory requirements relating to your activities, products and/or services, translate the obligations to act into internal instructions and regularly monitor compliance.
What are the opportunities and risks associated with ISO 14001?
However, for a transparent risk classification into "high", "medium" or "low", the assessment criteria established must be objective and comprehensible. On the basis of the opportunities and risks, companies can use ISO 14001 to determine new fields of action in environmental protection and develop strategies for dealing with advancing climate change.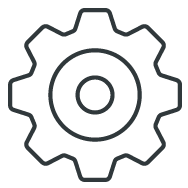 How does ISO 14001 certification work?
When companies apply for certification to DIN EN ISO 14001, they undergo a multi-stage certification process at DQS. If a certified management system is already established, the process can be shortened.
In the first step, we jointly define the goals you associate with certification of your management system according to ISO 14001. On this basis, you will promptly receive a detailed and transparent offer tailored to your individual needs.
After commissioning, we develop an individual audit program and the audit schedule for all involved divisions and sites. Upon request, we conduct a pre-audit as a first performance evaluation. A DQS auditor examines whether your environmental management already covers all standard requirements. Both services are optional.
The certification audit starts with a system analysis (audit stage 1) and evaluation of your documentation, objectives, results of your management review and internal audits. In this process, we determine whether your management system is sufficiently developed and ready for certification.
In the next step (system audit stage 2), your on-site auditor assesses the effectiveness of all management system processes based on observations, interviews and reviews. The audit result is presented at a final meeting. If necessary, action plans are agreed upon.
Based on the certification audit, an evaluation of your environmental management system takes place, resulting in a report. If your company has met all standard requirements, you will receive the ISO 14001 certificate.
To ensure that your company continues to meet all the important criteria of DIN EN ISO 14001:2015 after the certification audit, we conduct surveillance audits on an annual basis. In this way, the continuous improvement of your management system and your business processes is competently accompanied.
An ISO 14001 certificate is valid for three years. Before expiry, recertification is carried out in good time. This ensures that all requirements of the standard are met on a permanent basis. If all requirements continue to be met, a new certificate is issued.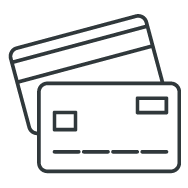 What does ISO 14001 certification cost?
An ISO 14001 certificate is valid for 3 years.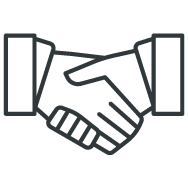 What you can expect from us
Personal, smooth support by our specialists - regionally, nationally and internationally
Individual offers with flexible contract periods without hidden costs
Accredited certificates with international acceptance