Freight security for transport and logistics
Improved protection of high-value, theft-prone goods
Reduction of security threats and liability risks
Increased awareness of possible dangers
Competitive advantages from transparency and trust
TAPA certification - information on the regulations
All three standards stand for more transparency and security in the industry and are certifiable. TAPA's main focus is on theft prevention through the use of real-time information and the latest prevention measures.
TAPA is a coalition of more than 600 of the world's leading manufacturers, logistics service providers, freight carriers, law enforcement, and other stakeholders. The common interest of all: to reduce cargo loss and theft within the global supply chain.
TAPA members include international companies in the technology and high tech, pharmaceutical, automotive, apparel, footwear, cosmetics, hygiene, food, beverage, furniture, appliance and metal industries, as well as their logistics partners.
TAPA FSR - Facility Security Requirements
The risk assessment creates transparency and allows for early implementation of appropriate and effective control measures. The Facility Security Requirements are applicable
Subject to the need, risk and requirements of the buyer or logistics service provider at all locations that form part of the global supply chain
On premises owned or operated by the logistics service provider
On premises owned by the buyer or in which the buyer does business
The certification is carried out on three security levels: A, B and C. The corresponding audits according to the international security requirements for business premises can take place at all locations in the international supply chain.
TAPA TSR - Trucking Security Requirements
This holistic and systematic risk assessment creates transparency and allows the early implementation of appropriate security measures. The standard defines minimum requirements for the following areas:
The equipment of tractor units and trailers
The processes and their control within the company
A special communications infrastructure
In addition to the three security levels (Level 1-3), TAPA TSR distinguishes between the three categories Large, Medium and Small according to the number of trucks in a transport company.
Category Large = more than 100 trucks
Category Medium = 31 to 100 trucks
Category Small = 3 to 30 trucks
TAPA PSR - Parking Security Requirements
TAPA PSR aims to increase the number of secure parking lots. This is the only way to protect goods, vehicles and people. Using the Secure Parking Online Tool, members can identify secure and certified locations and, based on that, determine transportation routes along the nearest PSR parking lots.
Why does TAPA certification make sense for your organization?
You gain competitive advantages and strengthen your company's image through transparency and building of trust. In addition, you can benefit from synergy effects with the simultaneous application of other standards, for example: ISO 9001 or EU GDP. Intensive training enables you and your employees to recognize possible dangers at an early stage and to act accordingly.
Who is allowed to carry out a TAPA certification?
DQS holds the required accreditation according to ISO/IEC 17021 by the German Accreditation Body DAkkS. This enables the standard-compliant, international comparability and recognition of certificates. The accreditation by TAPA has been in place since 2016.
As an accredited certification body, we have sound, industry-specific expertise. We know the current challenges and offer sustainable solutions for all areas within the supply chain.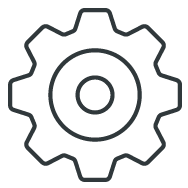 What is the process of a TAPA certification?
In the first step, you discuss your company, your current challenges and the goals of a TAPA certification with us. Based on these discussions, you will receive an individual offer tailored to the needs of your company.
Project planning can be useful for larger projects to plan schedules and individual audit programs for sites or divisions. In addition, a pre-audit offers the opportunity to identify strengths and potential for improvement in advance.
In the TAPA audit, all safety-relevant areas are evaluated according to a checklist specially developed by TAPA. If all applicable requirements according to the TAPA rules have been met, DQS issues a certificate valid for three years.
The certificate documents the implementation of all TAPA requirements and stands for certified cargo security. All certificates are registered with TAPA with a tracking number to ensure traceability and transparency.
Once you have been awarded a certificate, you are required to perform a self-assessment annually until recertification in the third year. The results of the self-assessments can be requested from TAPA.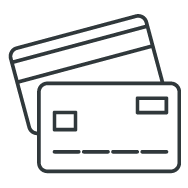 How much does TAPA certification cost?
Our customized offer for you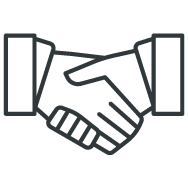 What you can expect from us
Value-added insights into your company through TAPA audits
Personal, smooth support from our specialists - regionally, nationally and internationally
Individual offers with flexible contract periods without hidden costs