Quality in the aerospace industry
Internationally recognized proof of quality in the aerospace industry
Fulfillment of OEM requirements
Listing as a competent supplier in the IAQG OASIS database
Traceability and end-to-end verification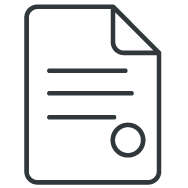 What is quality management according to EN 9100 / 9110 / 9120?
The set of standards for quality management in the aerospace industry is divided into the following three parts:
EN 9100:2018 - for all manufacturers that design, develop and/or provide aerospace, space and defense products and services, and for organizations that provide post-delivery activities, including the provision of maintenance, spare parts or materials for their own products and services
EN 9110:2018 - for organizations whose primary business consists of providing maintenance or continuing airworthiness services for civil and military aerospace articles and products, and for original equipment manufacturers [OEM] that perform maintenance, repair and overhaul activities under their own responsibility or substantially different from their production activities
EN 9120:2018 - for distributors and stockists who purchase parts, materials and assemblies and resell these products to customers in the aerospace and defense industry. EN 9120 also covers organizations that purchase products and divide them into smaller quantities, as well as those that coordinate a customer- or government-directed process on the product
The requirements specified in the standards are in addition to, and not an alternative to, contractual and applicable legal and regulatory requirements. If processing activities are performed on aerospace components, you need certification according to EN 9100 or EN 9110.
The globally recognized standards of the 9100 series bear the designation of the regionally responsible IAQG sectors before the name of the standard: EN for Europe, AS for America (i.e. AS 9100), JISQ/SJAC for Japan/Asia/Pacific (i.e. JISQ 9100 or SJAC 9100). In terms of content, the standards are identical and recognized as equivalent worldwide.
Please note: These are not ISO standards. The ISO 9100 series of standards deals with closures for glass containers.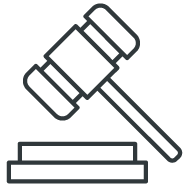 On the revision of EN/AS 9100/9110/9120
To this end, all innovations from EN ISO 9001:2015 have been adopted, but the top management representative is still required. The requirements of the EN 9100 ff standards for your quality management are also:
Implementation of an appropriate configuration management process
Initial sample inspection
Risk management
Verification and marking/traceability throughout the supply chain and life cycle for companies in the aerospace industry
Mandatory reporting and establishment of a contingency plan in case of detection of delivered defective products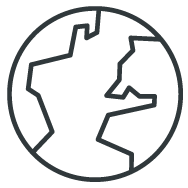 Who is EN 9100 certification suitable for?
Aerospace and defense organizations must deliver safe and reliable products and services that meet or exceed customer requirements and applicable legal and regulatory requirements to their customers and continuously improve them to ensure customer satisfaction.
Given the growing responsibilities of the industry, it is more important than ever to maintain reliable technology of the highest standard. The globalization of the aerospace industry and the resulting diversity of regional and national requirements and expectations has further complicated this objective.
Organizations are faced with the challenge of acquiring products and services from external suppliers around the world and at all levels of the supply chain. External suppliers, on the other hand, face the challenge of having to deliver products and services to multiple customers who have different quality requirements and expectations.
This makes it all the more important to demonstrably meet the stringent quality standards of the standards series.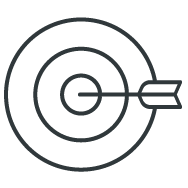 What are the benefits of EN 9100 certification?
The advantages of EN 9100 ff certification at a glance:
Visible sign of compliance with OEM (Original Equipment Manufacturers) requirements
Listing of your company as a competent supplier in the Online Aerospace Supplier Information System (OASIS) database of the IAQG. Only this entry provides proof of an internationally recognized, accredited certificate.
Economic benefits through clear structuring of product and process information by means of a quality management system
Binding processes and responsibilities that support the continuous improvement of processes and their results
Risk-based thinking and complete verification become part of your corporate culture
Integration of requirements from normative and legally regulated areas
Strong confidence of your customers, business partners and stakeholders in your quality management system
Transparency through clearly traceable structuring, release and modification of requirements/specifications and products, for example through configuration management
DQS certificates are internationally recognized because they include all relevant sector markings.
Who is allowed to perform certification according to EN 9100?
In order to certify an aviation management system, the respective certification body itself must be accredited according to EN 9104 and listed in the OASIS database by IAQG. Due to the extensive revision of the EN 9104 standard, certified organizations in the industry will see some fundamental changes in the future. This mainly applies to the certification structures, the calculation of audit times and the reporting via the new OASIS database, version 3.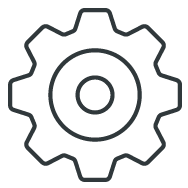 How does an EN 9100 certification proceed?
In order to get certified, the first step of the process is to discuss your company, your current quality management and the goals of an EN 91xx certification with us. Based on these discussions, you will receive an individual offer tailored to the needs and requirements of your company.
These steps prepare the actual audit for certification. Project planning can be useful for larger projects to coordinate schedules and implementation of audits for sites or areas. In addition, a pre-audit provides an opportunity to identify your system's strengths and potential for improvement in advance.
The certification audit starts with an analysis and evaluation of your system and determines whether your management system is suitable for certification. In the next step, your on-site DQS auditor evaluates the effectiveness of the management processes using the appropriate standard. The results are presented at a final meeting. If necessary, action plans are agreed upon.
After the audit, the results are evaluated by the independent certification board of DQS. If all requirements are met, you will receive a certificate according to EN 9100 ff.
Essential components of your system are audited again annually on site. In this way, the continuous improvement of your management system and business processes is competently monitored.
The certificate according to EN 9100 ff is valid for a maximum of three years. In good time before the certificate expires, recertification is carried out to ensure continued compliance with the applicable standard requirements. Upon compliance, a new certificate is issued.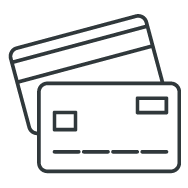 What does EN 9100 certification cost?
For these reasons, the costs for certification in aerospace and aviation according to EN 9100 cannot be given as a lump sum. We will be happy to make you an individual offer for your company or organization.
In order for us to give you an overview of the costs for EN 9100 certification, we need precise information about your organization and the scope of your AQMS in advance. This will enable us to send you a tailor-made offer. Contact us directly here, your personal contact person will advise you.
Cost basis of an EN 9100 certification according to the revision of EN 9104-001
AWith the revision of the EN 9104-001 standard, some changes have occurred with regard to the costs of a certification according to EN 9100 ff. The following 4 points are relevant for this:
1. How complex is your management system?
Here the number and structure of the sites is considered as well as the complexity of the organization and its management system. As far as the structure is concerned, there will only be two structures within the scope of AS/EN 9104 in the future: "Single-site" or "Multi-site". Organizations that belonged to the previous "Complex", "Campus" or "Several" structures will now be assigned to the new "Multi-site" structure.
2. What are the core processes of your company within the scope of the AQMS?
In determining the necessary audit effort, the question of whether your organization engages in product development plays a particularly important role.
3. What are the risks in your organization?
A risk analysis shall be conducted prior to initial certification and updated as necessary prior to each surveillance or recertification audit.
The risk analysis includes information on the organization's performance for each location within the scope of certification, including:
On-time delivery of the organization's product or service to the customer.
Conformance of the product or service delivered to the customer's requirements
PEARs and associated Key Performance Indicators (KPIs).
Customer complaints and process effectiveness level(s), if applicable
Level of regulatory requirements
Maturity and effectiveness of management system, including results of management review and internal audits
Risks associated with products, processes, or activities, for example, design, safety, reliability, or complexity
4. How to calculate the audit time?
The audit time is calculated in four steps, with the participation of the organization (to be) certified:
Step 1: Determination of the basic audit duration based on Table 8 from EN 9104-001 (type of audit + number of employees).
Step 2: Possible consideration of risk increase or reduction (based on OCAP risk analysis, +/- 10 percent).
Step 3: Application of reductions according to Table 10 from EN 9104-001
Step 4: Consideration of additional audit time , e.g. use of translators, timeliness of prior reviews of corrective actions and contractual requirements.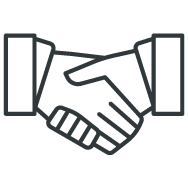 What you can expect from us
Personal, smooth support from our specialists - regionally, nationally and internationally
Individual quotes with flexible contract terms and no hidden costs