Information security in the automotive industry
Mutual recognition among all TISAX® participants
Suppliers and service providers achieve greater trust in your audited company
The assessment for TISAX® certification takes place only every three years
Saving time and costs by participating in the TISAX® network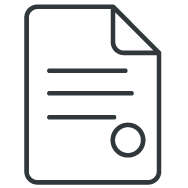 Basic information about the TISAX® assessment
In addition, the responsible bodies at the German Association of the Automotive Industry (VDA) have created the conditions for establishing the joint assessment and exchange mechanism under the nameTISAX® (Trusted Information Security Assessment eXchange).TISAX® is a registered trademark of the ENX Association. The Association of European automotive manufacturers, automotive suppliers and automotive associations monitors the quality ofTISAX® assessments and controls the approval ofTISAX® audit service providers.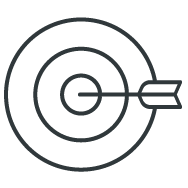 Why is a TISAX® assessment useful for my company?
Duplicate and multiple assessments by different customers can be avoided
Cross-company recognition of information security assessments forTISAX® participants
Reliability of results due to the harmonized VDA ISA test catalog
Strengthening of trust in audited companies withTISAX® label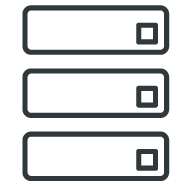 What are the requirements of TISAX®?
The industry-specific VDA ISA catalog has been available in version 5.1 since July 2020. This version has been mandatory for all TISAX® audits since October 2020. The requirements from the international and cross-industry standard for information security ISO 27001, in turn, contribute among other things to companies looking beyond the protection of IT technical systems - namely to all corporate assets to be protected.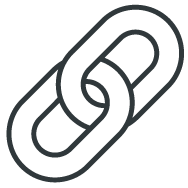 A company can also take on both participant roles. Anyone wishing to participate in TISAX® as an Information Contributor must take the following four main steps:
1. Register online at www.enx.com/TISAX
2. Select an ENX-approved audit service provider such as DQS
3. Undergo aTISAX® assessment
4. Exchange the audit results on theTISAX® online platform.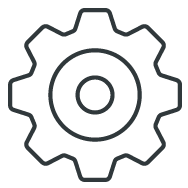 How does a TISAX® assessment work?
The requirements of the scope and the assessment level must be defined by you in advance, for example "with or without prototype protection".
As aTISAX® participant, you must first register online, after which the scope ID is assigned by ENX (an annual service fee applies).
In the first step, you select an approved audit service provider. In the second step, there is a kick-off, the document review (self-assessment, not on-site) and a subsequent assessment (Level 2: not on-site, Level 3: on-site).
Please note: There is an alternative method for conducting an assessment in Assessment Level 2. Instead of a plausibility check, your audit service provider conducts a full remote assessment. This method is sometimes referred to as "Assessment Level 2.5." The advantage of an Assessment Level 2.5 is that the approach is methodologically compatible with Assessment Level 3. It is therefore possible to upgrade to a full Assessment Level 3 exam at a later date with manageable effort.
The findings from the audit are recorded in an interim report. In the event of non-conformities, measures to be implemented are agreed. If necessary, the implementation of measures is determined within an agreed period of time.
After closing the non-conformities, an effectiveness check is carried out by means of an audit.
The final report is posted online on the ENX® portal. This lists your company as a participant with the corresponding audit label.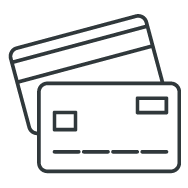 What does the TISAX® assessment cost?
The protection goals, for example, are about whether you want to include topics such as prototype protection or data protection in the assessment. If you want to get involved in theTISAX® procedure, talk to DQS, your approved audit service provider, as early as possible. This is the only way we can determine the correct calculation for the assessment scope, and provide you with a reliable quote for the cost of yourTISAX® certification.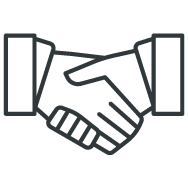 What you can expect from us
More than 35 years of experience in the certification of management systems and processes
Certificates with international acceptance
Personal, smooth support from our specialists - regionally, nationally and internationally
Individual offers with flexible contract terms without hidden costs