The Quality of Automotive Production Equipment
Market access to the (German) automotive industry
Continuous improvement of processes
Industry-specific proof of quality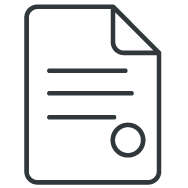 The volumes VDA 6.1 (for direct suppliers and subcontractors to the automotive industry) and VDA 6.2 (for operators of car dealerships or owners of logistics companies) belong to the family of standards of the German Association of the Automotive Industry, along with VDA 6.4.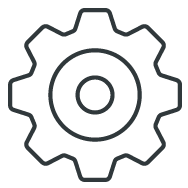 How does VDA 6.4 certification work?
Once all requirements of VDA 6.4 have been implemented, you can have your management system certified. You will go through a multi-stage certification process at DQS. If a certified management system already exists in the company, the process can be shortened.
In the first step, you discuss your company, your management system and the goals of VDA 6.4 certification with us. On this basis, you will promptly receive a detailed and transparent offer, tailored to your individual needs.
Especially for larger certification projects, a planning meeting is a valuable opportunity to get to know your DQS auditor as well as to develop an individual audit program for all involved areas and locations.
A pre-audit also offers the opportunity to identify potential for improvement as well as strengths of your management system in advance. Both services are optional.
The certification audit starts with a system analysis (audit stage 1) and an evaluation of your documentation, objectives, the results of your management review and internal audits. In this process, we determine whether your management system is sufficiently developed and ready for certification.
In the subsequent system audit (audit stage 2), our auditor assesses the effectiveness of all management processes on site. In a final discussion, your DQS auditor will provide you with a detailed presentation of the results and possible improvement potential for your company. If necessary, action plans are agreed upon.
After the certification audit, the results are evaluated by the independent certification board of DQS. You will receive an audit report documenting the audit results. If all standard requirements are met, you will receive an internationally recognized certificate.
To ensure that your company continues to meet all important requirements of VDA 6.4 after the certification audit, we conduct surveillance audits on an annual basis. This provides competent support for the continuous improvement of your management system and business processes.
The certificate is valid for a maximum of three years. Towards the end of the third year, the recertification audit follows, which must be scheduled early enough to allow sufficient time to implement corrective measures in the event of non-conformities (approx. eight weeks between the last audit day and the expiry of the certificate). Any follow-up audits should be conducted at least two weeks before the end of the certificate's validity.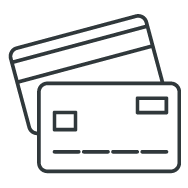 What does VDA 6.4 certification cost?
For these reasons, the cost of certification cannot be given as a lump sum. We will be happy to make you an individual offer.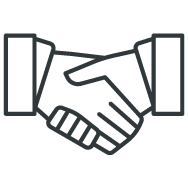 What you can expect from DQS