Efficiently manage your company's assets
Asset management enables an organization to derive value from assets in achieving its organizational goals. Asset management supports the achievement of value while balancing the financial, environmental and social costs, risks, service quality, and performance related to assets.
Strategic approach to resource allocation
Excellence in asset management, operation and maintenance
Generate added value in asset management
Balanced values of financial investments, environmental aspects, and risk management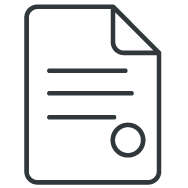 What is asset management?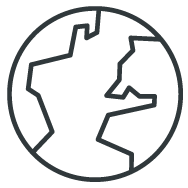 Is ISO 55001 certification suitable for my company?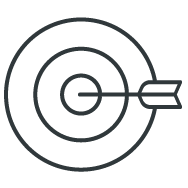 Why does ISO 55001 certification make sense?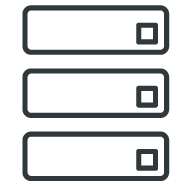 What strategic objectives can be achieved with ISO 55001?
ISO 55001 audit - Asset Management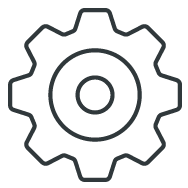 What is the process for ISO 55001 certification like?
Initially, you will provide us with information about your company and the objectives of ISO 50001 certification. Based on this information, you will receive a detailed certification proposal tailored to the needs of your company or organization.
Project meetings can be a very useful tool for planning larger certification projects, in order to plan the timelines and steps for conducting audits for your company, and to clarify questions about the certification process.
After approval of the certification proposal, we carry out the planning and schedule of the certification audit, which will involve the initial audit steps that will be carried out in the company involving all departments. Upon request, DQS can conduct a pre-audit as a first assessment of the management system, identifying strengths and possible needs for adjustments, in addition to verifying whether the company is ready for the certification process. Both services are optional.
The certification audit starts with the audit of what is known as an analysis and assessment of your management system (1st phase). In this first phase, we evaluate the company's management system documentation, objectives, results of the top management meeting, and internal audits. By doing this, we determine whether your management system is sufficiently developed and ready for certification.
In the next step known as system audit or certification (Phase 2), your auditor evaluates the effectiveness of the management processes locally in your company, applying ISO 55001 and its requirements, and applicable legal obligations and legislation as appropriate. The audit results are presented in a closing meeting, with details of the audit, including improvement potentials. If necessary, action plans are agreed upon.
After the certification audit, the results are evaluated by the independent DQS certification board. Your company will receive a report documenting the results of the audit. If all requirements of the standard are met, your company will receive the ISO 55001 certificate.
To ensure that your company continues to meet all important ISO 55001 criteria after the certification audit, we conduct maintenance audits at least once a year. In this way, the continuous improvement of your energy management system and business processes is followed up in order to maintain continuous improvement.
The certificate according to ISO 55001 is valid for a period of three years. The recertification audit must be performed well in advance of the certificate's expiration date/audit cycle. This ensures continued compliance with the requirements of the applicable standard. After the recertification audit has taken place, a new certificate is issued with a duration of another 3-year cycle.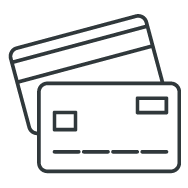 How much does ISO 55001 certification cost?
ISO 55001 Certificate is valid for three years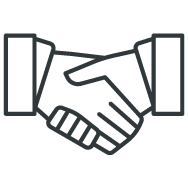 DQS understands your business and works to support your company through our experts - locally, nationally and internationally
Meaningful audit reports, including recommendations for action and points for improvement
Clear and transparent proposals according to your company's characteristics