Occupational health and safety
Focused commitment on the best possible occupational safety
Cost savings through risk reduction
Improved image of your organization
Legal certainty due to compliance with all requirements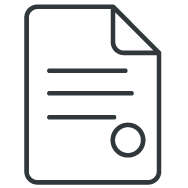 The aim of the occupational health and safety standard is to establish transparent and effective processes that lead to a high level of safety in health and safety at work. The core areas include work policy, employee consultation and participation, hazard identification and risk assessment, as well as risk management. In addition, a focus is on legal subjects relating to occupational health and safety.
ISO 45001:2018 was published as the successor to the British standard BS OHSAS 18001 (Occupational Health and Safety) on 12 March 2018. BS OHSAS 18001 was replaced by ISO 45001 at the end of September 2021. Certificates according to the old standard have therefore lost their validity.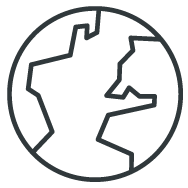 Who is ISO 45001 certification suitable for?
An occupational health and safety management system according to ISO 45001 follows the basic structure of other important management system standards, the so-called High Level Structure (HSL). This makes ISO 45001 compatible with, for example, ISO 9001 (quality) and ISO 14001 (environment) and therefore well suited as part of an integrated management system.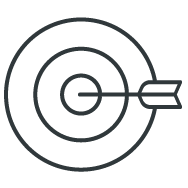 Why does ISO 45001 certification make sense?
Detection of deficits in occupational health and safety
An occupational health and safety management system (OHS) according to ISO 45001 helps you to successively as well as efficiently detect and eliminate deficiencies in the existing system. The certification thus helps to prevent occupational accidents or safety incidents.
Strengthening the health and motivation of the workforce
Thanks to a structured OHS management system, the health of the company can be significantly improved. Physical and mental stress is reduced in this way, which leads to higher motivation and lower absenteeism.
Greater legal certainty
The major issue of compliance also affects health and safety. By obtaining ISO 45001 certification, companies strengthen their legal security. They combine occupational health and safety with compliance and in this way reduce risks of liability and the danger of high consequential costs.
Competitive advantages
Companies certified to ISO 45001 are attractive to employees. This is because these companies not only show that occupational health and safety is important to them. With certification, they also guarantee compliance with important standards and requirements. Especially in times of high shortage of skilled workers, the ISO 45001 certificate is your important plus as an employer in the competition for skilled workers.
Cost savings and higher productivity
Structured health management significantly reduces sick leave. In this way, companies not only save money, but also achieve a consistently high level of productivity with fewer interruptions to operations.
Improved safety awareness among the workforce
ISO 45001 certification raises employee awareness of health and safety issues. The standard requires the active involvement of all employees in their respective work environments. They themselves become multipliers for how safety in the workplace can be achieved sustainably.
Integration into an existing management system
ISO 45001 is based on the basic structure of all modern management systems, the High Level Structure. This means that health and safety management can be integrated into an existing management system, for example into a system according to ISO 9001 or ISO 14001.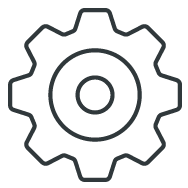 What are the steps of an ISO 45001 certification?
When companies apply for ISO 45001 certification at DQS, they go through a multi-stage certification process. If a certified management system is already established, the process can be shortened.
In the first step, you discuss your company, your occupational health and safety requirements, and the goals of ISO 45001 certification with us. On this basis, you will promptly receive a detailed and transparent offer, tailored to your individual needs.
After commissioning, we prepare the audit for certification. In order to achieve a high degree of planning reliability, this usually requires coordination rounds for schedules and on-site implementation. If you wish, we can carry out a pre-audit for you. This allows us to identify important starting points so that the certification can be carried out in an even more targeted manner. Both services are optional.
The actual certification audit takes place in two stages: In stage 1 (system analysis), we analyze your management system on site and evaluate it. In the second stage (system audit), the audit takes place on site. Among other things, our auditors examine whether your management system complies with standards and identify potential for improvement. The audit results are presented at a final meeting. If necessary, action plans are agreed upon.
In the course of a comprehensive system evaluation, we prepare a written report. If your company has fulfilled all standard requirements, you will receive the ISO 45001 certificate.
After successful certification, we conduct an annual surveillance audit to ensure that your company continues to meet all the key criteria of ISO 45001. This provides expert support for the continuous improvement of your health and safety management system.
A certificate according to ISO 45001 is valid for three years. Recertification takes place in good time before the certificate expires in order to ensure continued compliance with the requirements of the standard. If the requirements are met, a new certificate is issued.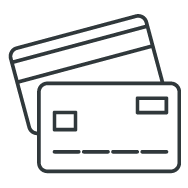 What does an ISO 45001 certification cost?
For these reasons, the cost of ISO 45001 certification cannot be given as a blanket figure. Contact us - we will be happy to work out a reliable offer for you - individually tailored to your company.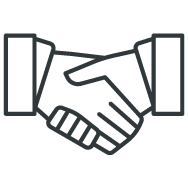 Personal, smooth support from our specialists - regionally, nationally and internationally
Individual offers with flexible contract terms without hidden costs